Dementia
If you are worried that you may be developing dementia, please contact your GP to discuss your concerns. It might be helpful to have someone with you for support.
Support from the Alzheimer's Society
The Alzheimer's Society is providing information, advice and support for carers and people affected by dementia during the COVID-19 pandemic. This support is available across West Sussex.
Phone assessments, provided by dementia advisers and support workers, are available for all new referrals. Those who are considered most vulnerable are being prioritised and referred to relevant services.
Companion Calls is a new interim service that aims to combat loneliness and isolation caused by the pandemic.  The service co-ordinates volunteers to have friendly chats over the phone with people who use dementia services. 
Dementia Talking Point is a free 24 hour a day online community where people affected by dementia can receive valuable support. Please visit  https://www.alzheimers.org.uk/get-support/coronavirus.
People can contact the local office for support throughout the outbreak. There is a team of home-based staff and volunteers available. Email  Sussex.Helpline@alzheimers.org.uk  or telephone 01403 213017.
The Connect Support line remains open daily on  0333 150 3456.
Further support 
The IDEAL project at the University of Exeter has produced leaflets for people affected by dementia and carers . These contain five key messages about how people with dementia can stay well during the coronavirus epidemic.
M4D Radio - a new internet radio station created for people living with dementia and their carers. It is free to listeners and available 24 hours a day, 7 days a week. The five available channels play music that evoke memories based on the year when a listener was born.

Helping Hand Card Scheme from Metrobus – the free cards hold brief information to let the driver know about a person's needs and can also be used to advise if they are exempt from wearing a face covering on public transport.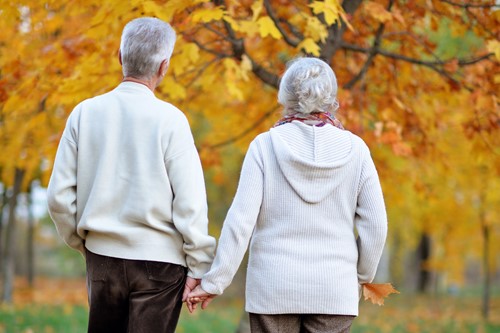 Dementia is a group of symptoms, rather than a single disease. It refers to difficulties with thinking and memory.
It is caused by damage to the brain and is typically regarded as long standing or progressive; disturbance of a number of brain functions, such as memory, thinking, language and calculation; and reduced ability to perform day-to-day activities.
These changes are often small to start with, but can become severe enough to affect daily life.
The specific symptoms that someone with dementia experiences will depend on the parts of the brain that are damaged and the disease that is causing the dementia.
A person with dementia will have cognitive symptoms (problems with thinking or memory) as well as often having changes in their mood.
Dementia is progressive, which means the symptoms gradually get worse over time. How quickly dementia progresses varies greatly from person to person.
As dementia progresses, the person may develop behaviours that seem unusual or out of character.
The Alzheimer's Society has produced an informative factsheet that explains what dementia is and its causes and symptoms. It also looks at some of the different types of dementia.
On the Alzheimer's Research UK website you can also tour the brain and discover what different areas of the brain do and how they can be affected by dementia.
More information about the possible symptoms of each type of dementia can also be found on the NHS website.

- The West Sussex Wellbeing website has more information on living well and activities near you.

- The NHS website has  information on activities for people with dementia.

 - Age UK West Sussex lists activity centres for people with dementia.

- The Alzheimer's Society provides activity groups for people with dementia and their carers.
You can find local information including maps and guides, concessionary travel and community and rural transport on the Getting out and about pages on this site or on the County Council's Getting out and about pages. 
Having dementia does not necessarily mean that you have to stop working, but once you have a diagnosis, it's probably best to tell your employer if you want to carry on working. The Alzheimer's Society has produced a leaflet that gives advice about how dementia can affect you at work. It also includes how to talk to your employer about your diagnosis and information about your pension and any benefits you may be entitled to.
People with dementia can often continue driving for some time, if they don't find it too stressful. But they may have to give up driving when their symptoms make it unsafe. To continue driving you must tell your insurance company and the Driver and Vehicle Licensing Agency (DVLA) that you have dementia.
If you live at home but find that it is becoming increasingly difficult to manage there are various care options that might make your life easier. Residential or nursing home care is one, or a different kind of accommodation may suit you better.
Information about finding care homes, and other care options, can be found by visiting the Care options page.
People with dementia have described a dementia friendly community as one that enables them to:
find their way around and be safe
access the local facilities that they are used to and where they are known (such as banks, shops, cafes, cinemas and post offices)
maintain their social networks so they feel they continue to belong.
Dementia friendly communities are those in which people with dementia have the best possible opportunities to live well.
How are we doing this in West Sussex?
Stay connected
We hold dementia open forums and implement action plans that address the priorities and needs for that community.
Through the forums we explore how dementia-friendly local communities are by focusing on 4 key areas:
Place
The physical environment of housing, neighbourhood shops and transport.
People
How carers, family, friends, neighbours, health and social care professionals and the wider business community respond to and support people living with dementia.
Resources
Are there sufficient services and facilities for people living with dementia? Are they appropriate to their needs and supportive of their varied capabilities? We challenge how well people living with dementia can use the ordinary resources of the community.
Networks
Do those that support people living with dementia communicate, collaborate and plan together sufficiently well, and make the most of people's own 'assets'.
If you would like to find out more about dementia-friendly communities in West Sussex,
Phone: 01403 213017 (Monday to Friday 10am - 4pm.)
Email: sussex.helpline@alzheimers.org.uk
Last updated: 10 July 2020
Websites you may be interested in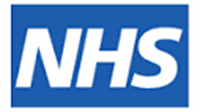 NHS - Dementia guide
Information for people with dementia and their families and friends.
nhs.uk/conditions/dementia
Alzheimer's Society
Information and support for people with dementia and their family and friend carers.
alzheimers.org.uk
Carers Support West Sussex
Support for family and friend carers
carerssupport.org.uk