Messages from the Director of Public Health, West Sussex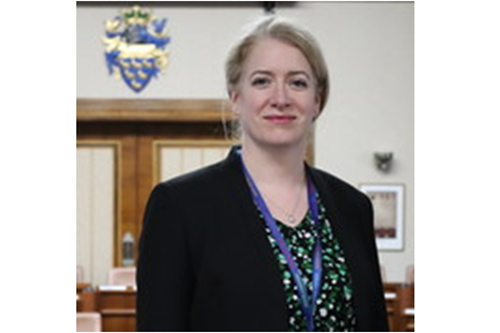 Dear colleague
On 2 April the government issued new guidance relating to personal protective equipment.
This new guidance supersedes all previous WSCC guidance. 
We are developing a Pan-Sussex position upon this working with colleagues across the Public Health in local authorities. 
Of major note there are now more situations where PPE should be used.
We recognise the impact of this on increasing the amount of PPE that will be required.
We also recognise that there have been challenges relating to the supply of PPE.
We understand the challenge of this situation and are doing everything in our capability to try to get the full complement of PPE to the people who need it within our system.
We call upon everyone to be mindful of how they use this valuable resource of PPE.
The guidance advocates that sessional, rather than isolated use, of single-use items may be necessary.
We recognise that the situation with PPE is not ideal and we are doing everything within our capacity to remedy this as we can.
Within West Sussex County Council the Business Resilience Functional Group is leading on the distribution of PPE, both in and out of hours.
Anna Raleigh
Guidance on PPE requirements
If your role involves visiting people in non-healthcare settings, including their home, ensure that you refer to this table and the additional conditions table to check whether you need to wear PPE. It is essential that it is only worn in situations where it is required to ensure availability for staff who need it.
Procedure for putting on and taking off PPE
Learning and Development have created a learning module on the correct procedure for putting on and taking off PPE. You can also view the short video used in the module here.
Please also refer to the Public Health England guidance for the disposal process of PPE for staff when making home visits.  
Disposal of PPE
New personal protective equipment must be used for each episode of care. It is essential that personal protective equipment is stored securely within disposable rubbish bags.
These bags should be placed into another bag, tied securely and kept separate from other waste within the room. This should be put aside for at least 72 hours before being put in the usual household waste bin.
New arrangements for accessing PPE
There is now a new arrangement for Adults and Health Services operational frontline staff to access PPE. Please see the guidance for full instructions.
Last updated: 30 June 2020