Nutrition and hydration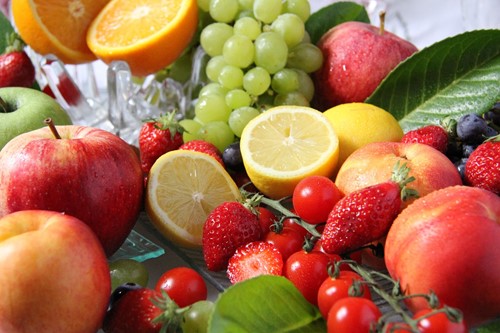 Contact the Community hub for advice and guidance regarding food supplies. The hub  can provide the latest information or register someone for the new food offer.
The hub can support long-term solutions as well as access to emergency supplies for people who are in the shielded cohort, known to social care or who have an urgent food need as a result of COVID-19. 
Contact the hub by phone on 033 022  27980. 
Lines are open 8am - 8pm. 
Care UK's Eating as we age guide
Care UK's Eating as we age guide provides guidance and ideas on keeping healthy and hydrated, including simple, practical tips for nutrition, hydration and dining with dignity.
The guide is for anyone who experiences problems with eating or drinking, or those caring for an older friend or relative. It also includes advice on how to overcome common challenges, such as stimulating appetite and interest in food, alongside recipe inspiration and real-life stories.
NOTE: An email address is required to download the guide.
The Voluntary Organisations Disability Group
The Voluntary Organisations Disability Group has produced Good Food Matters: A Practice Resource. Outlining good practice on food and drink provision for people using care services, it includes useful examples, links to organisations and further resources.
Hampshire County Council
Hampshire County Council's Hydrate Toolkit: Improving hydration among older people in care homes and the community has been designed for staff in care homes and carers in the community. It is an accessible and practical guide to help staff assist older people in their care to achieve optimum hydration.
The International Dysphagia Diet Standard Initiative (IDDSI)
The IDDSI has developed a range of information and resources focusing on nutrition and hydration for people who have dysphagia.
The IDDSI has also created a framework which sets out definitions for a common terminology to describe food textures and drink thickness.
The Meals on Wheels service delivered by apetito is suitable for residential or nursing homes as well as people in their own homes. 

Apetito's teams follow all Public Health England guidance during the COVID-19 pandemic. Meals are delivered by professional drivers, all of whom are Disclosure and Barring Service (DBS) checked and carry identification badges.
Meals on Wheels for residential or nursing homes
If a nursing or residential care home requires a temporary or emergency short-term meal solution, apetito are able to deliver up to 57 meals a sitting directly to the home.
The service can usually be provided on the same day if an order is placed by 9am.  For large meal numbers, 24 to 48 hours notice is preferred. Other solutions are available for medium to long-term meal requirements or for higher meal numbers.
Meals on Wheels delivered to people's homes
Meals can be booked for short periods or a longer term and a wide selection of nutritious meals and desserts is available seven days a week, 365 days a year to suit a variety of dietary requirements.

This service also ensures that customers have regular contact with someone who can check they are safe and well.
Find out more
Please visit the apetito website or contact the local team for more information.
Phone: 01903 718893 (West Sussex Office)
Email: westsussex.office@apetito.co.uk