Documents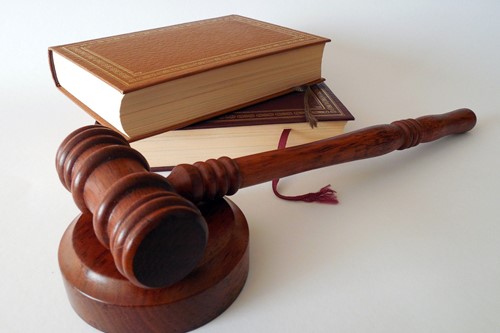 All organisations that provide NHS or adult social care must have complied with the Standard from 31st July 2016. The Standard defines a consistent approach to identifying, recording, highlighting and meeting the information and communication support needs of NHS patients, adult social care users and carers, where the needs relate to a disability. It outlines how the County Council complies with the Standard setting out our approach and principles. Version 2.0, August 2018
The County Council's charging policy for the financial year sets out the requirements and arrangements for charging for social care services, whether in the community or in a residential or nursing home. The legal authority to charge is set out in the Care Act 2014 and its accompanying Regulations. Version 2.7, June 2019
The Choice of Accommodation policy sets out how the Council will offer, wherever possible, a choice of care and accommodation to a person, but in the event that choices are limited or need to be sourced urgently, how the Council intends to discharge its statutory duties. Version 0.9, August 2020
This policy is designed to provide workers with relevant information; increase workers' confidence and competence in dealing with situations at work relating to sexuality; and give clear guidance on how to respond in specific situations. The appendices contain a useful list of resources. Version 2.1, August 2020
An easyread version of the personal relationships policy. Version 3.0, July 2020
The County Council seeks to minimise the risks faced by its staff who work alone. It is required to do all it can in this respect under current employer legislation. This updated policy and practice guidance for both Adults' Operations and Family Operations is designed to alert staff to the risks, identify individual responsibilities, and provide guidance to support the minimisation of risk. Version 1.2, February 2018
Document being updated to comply with Web Content Accessibility Guidelines.
Note this policy is currently under review. If you are using this policy to support the administration of medication please also refer to the National Institute for Health and Care in Excellence, Managing Medicines for Adults Receiving Social Care in the Community (NG67), March 2017 and (QS171) July 2018. Version 3.0, February 2016.
S.117 Mental Health Act covers the arranging of after-care services to particular patients who continue to have both health and social care needs on leaving a mental health hospital in which they have previously been compulsorily detained for treatment. This updated policy and procedures document is in use by the County Council and Sussex Partnership NHS Foundation Trust. Version 6.3, April 2020
This pan-Sussex multi-agency S.135 and S.136 policy advises what is to be done when a person needs a Mental Health Act assessment in a designated place of safety. The document is owned by Sussex Partnership NHS Foundation Trust and now includes information about a new designated single point of contact. The document does not meet the Accessible Information Standard in this format. Version 8.1, July 2020
As a result of Covid-19, A&E and Urgent Treatment Centres are currently unable to provide a place of safety under the Mental Health Act. This addendum to v8 of the pan-Sussex S.135 and S.136 Mental Health Act policy and procedures explains the temporary arrangements in place. Version 1.0, April 2020
Arrangements for the conveyance of patients subject to the Mental Health Act are specified in this pan-Sussex document. Note: This version remains current until the revised document is made available; this document does not include the 11th December 2017 briefing note that has been issued separately to Sussex Police and to Approved Mental Health Professionals in relation to the role of the ambulance service and the revised S.136 provisions. Version 4.0 October 2015
This document sets out the County Council's policy on Guardianship under the Mental Health Act 1983 and its accompanying Code of Practice. Our separate practice guidance document details how applications for Guardianship are made by Approved Mental Health Professionals and how those applications are then processed by the County Council. Version 5, September 2020
partnership with District and Borough Councils, will provide assistance for funding essential minor adaptations to promote independence within the home, and to arrange for properties to be cleaned in order to reduce risks associated with a person remaining in an unhygienic property, with the intention of promoting peoples independent living and well-being. Version 1.2, April 2020
The purpose of this guidance is to explain the payment and reimbursement of expenses process for the involvement, co-production and participation of customers and family and friend carers. Version 6.1, April 2020
Version 2.0, September 2019
Practice guidance for in-house Provider Services staff. Version 1.1, August 2020
Policy and guidance for staff regarding the Regaining Independence approach in West Sussex. Version 3.1, April 2018
Document being updated to comply with Web Content Accessibility Guidelines.
This policy for Adults' Services, first prepared in 2007, reflects the national focus on personalisation which is at the heart of the Care Act 2014. This updated policy cross-references the current vision and strategy for Adults' Services. Version 6.4, August 2019
Quality is important to all of us. This strategic Statement of Intent will ensure that Adults and Health identifies the things that are done well, celebrates quality when and where it is provided, and takes effective and appropriate action when areas for improvement are highlighted. Adults and Health always seeks to benchmark its work against the best. Version 1.1, October 2020
Edition 4 contains a more detailed contents list, and a summary of the Care and support statutory guidance published in March 2016 which replaces the Care Act statutory guidance published in November 2014. There are no printed copies of Edition 4. You can however download a PDF of the policy and procedures. The online version will be updated regularly. Please register for updates via the link. Edition 4, July 2016
This updated policy and practice guidance document sets out the expectations of the County Council in relation to acute hospital patient discharges locally. It also describes our locally devised arrangements and expectations, not covered in the Care Act, for discharges from community NHS Trust provision to Adults' Services. V1.2, October 2018
Last updated: 02 October 2020