Day centres
Leisure activities for older people and people with disabilities take place within local communities throughout West Sussex. You can find details of swimming clubs, indoor or outdoor bowls, aerobics and other activities and sports by contacting leisure or sports centres.
Other activities can include health and wellbeing services, special-interest groups, volunteering opportunities and educational classes. There are also lunch clubs, often run by voluntary organisations that may be linked with local churches and communities.
You can find out more from borough or district councils on the Getting out and about page.
Day services
Day support and day opportunities can support people to stay independent and can give carers a break from their caring role.
Day services are often provided from a day centre, and can also be provided through the West Sussex County Council Shared Lives Scheme or a care home.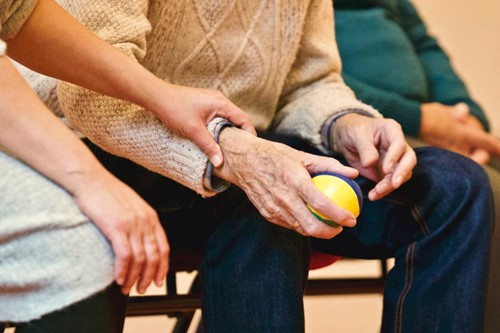 specialist support for people who have complex needs;
support with personal care;
rehabilitation to help people regain, improve or maintain daily living skills and mobility;
opportunities to meet new people and take part in social activities, including hobbies and interests, to reduce isolation;
support with building confidence and getting involved in community activities and clubs;
links to employment opportunities (where appropriate); and
a main meal and refreshments.
To help people to regain their independence and get support to meet their needs within the wider community, services will be available on a short-term basis. 
However, West Sussex County Council will provide specialist day services for people with long-term or complex social care needs. Some independent organisations also provide similar services. There is also emergency support available (for up to six sessions) for people experiencing crisis who are living with dementia.
These services are aimed mainly at older people who may have a physical disability, sensory impairment (sight or hearing difficulty), memory loss, or a brain injury.
Information about day services for adults with learning disabilities.
In West Sussex there is a wide choice of day services for adults with a learning disability. Some of these are provided by the County Council who run day services in Burgess Hill, Chichester, Horsham, Rustington and Worthing. These services provide a place to go to get interesting, safe and social activities.
There are lots of activities to choose from which you can do with friends or on your own. Activities take place either indoors or somewhere in the local community. Some of these activities are about developing skills which can be used in everyday life, for example cooking or budgeting.
The activities which take place in the community aim to help people become more connected to their community. They do this by joining in with activities and events that are happening and giving people with learning disability the chance to take part.
In some of our services there is a focus on activities to meet the needs of older people with learning disabilities, offered in both day centres and in the community.
West Sussex County Council may need to carry out an assessment of needs before you can access the day services that they provide and manage.
Other independently managed day services may accept you without an assessment.
For more details, please contact the relevant day services providers or contact:
Adults' CarePoint 
Phone: 01243 642121.
Email: socialcare@westsussex.gov.uk.
NGT Text Relay: 18001 01243 642121 (available as a downloadable app for computer tablets and smartphones. Helps people with speech and hearing difficulties.)
Last updated: 12 December 2022