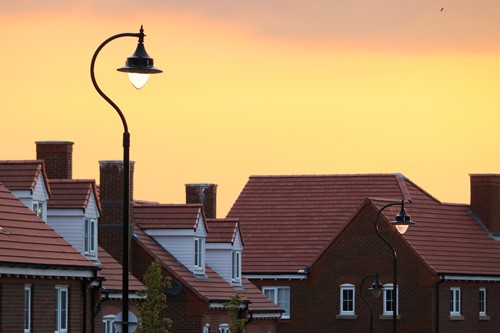 One of the hardest decisions facing people who need care is the choice between staying in their current home or moving to a new home which might be more suitable. 
The Elderly Accommodation Counsel (EAC) provide free and impartial advice on housing and care needs. Their website at housingcare.org contains lots of information to help you make informed choices about your housing needs. This includes advice on whether to move, and where to get good financial advice, as well as up-to-date information on a range of accommodation and housing options throughout West Sussex and in other parts of the UK.
The EAC also provide an advice line: 0800 377 7070
Extra-care housing
Extra-care housing is designed to be a home for life for those with care and support needs, including those with a progressive health condition. It provides an attractive alternative to residential care, as people can have their care needs met whilst maintaining their independence.


Accessible accommodation
Accommodation is fully self-contained with either one or two bedrooms, and with level access suitable for those with limited mobility or a wheelchair. Many schemes also include a restaurant, residents' lounge and gardens. Extra-care flats are available to rent and buy through leasehold shared ownership.

On-site support
Most extra-care housing schemes in West Sussex have care teams on duty in the scheme 24 hours a day, seven days a week, providing residents with emergency support at all times, as well as any regular planned care visits they may need.
Extra care housing is not just for older people. It can also be suitable for working age adults with disabilities and care needs.

To be considered for renting extra-care housing you need to:
have an assessed care need that is being met by West Sussex County Council
have a progressive health condition that requires support to manage, for example, help with personal care, washing and dressing
be 18 years of age or over
have a local connection to the area that you wish to be considered for extra-care housing.
If you have care needs that you are funding, but want to be reassured your needs will be met in the future, shared ownership schemes may be a suitable option.
Next steps
You can get more information on sheltered and retirement housing schemes and extra-care housing in the following ways.
Phone: 01243 642121
NGT Text Relay: 18001 01243 642121
(available as a downloadable app for computer tablets and smartphones. Helps people with speech and hearing difficulties.)
Email: socialcare@westsussex.gov.uk
Last updated: 30 August 2023