In this section you will find information to help you to stay safe and well in your own home. You can read about the ways you can stay safe in your home and online, and understand what to look for to avoid scams and frauds.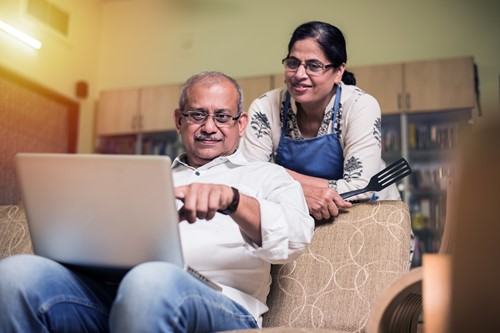 Scams and frauds
Visit our section on Scams and frauds to help you to avoid becoming the victim of a scam scheme or fraudulent callers .
You will find a list of practical tips about how to spot a potential scam or fraudulent caller and information about what you should do if you have any concerns.
Staying safe at home and online
There are many things that you can do to make your home a safer environment such as asking for a visit from the West Sussex Fire and Rescue Service (WSFRS) to help you manage fire risk. To find out more and to arrange a visit, go to Safe and Well Visit.
With more and more of us using the internet to keep in touch with friends and family, purchase goods or finding out information, it's important to be aware of the potentials risks of being online. West Sussex County Council provide advice and support to help you stay safe online.  
Keeping safe from abuse and neglect
If you are concerned about your own or someone else's welfare, please visit our Safeguarding section. There is information about different types of abuse and what you should do if you or someone else is experiencing any of these.
Last updated: 01 July 2020