Dealing with scams
 If you receive an unexpected letter, phone call, email or visit, be cautious, it could be a scam!
Scam attempts typically start with someone making contact 'out of the blue'
The fraudsters can be extremely convincing
Their aim is to catch you 'off guard', to win your trust, and to take your money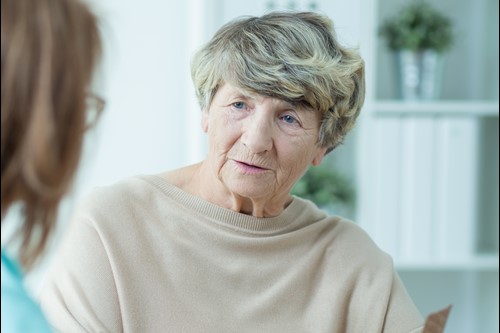 Send letters falsely claiming you have won a lottery or prize draw
Offer bogus investment opportunities
Pose as individuals seeking romance
Send official looking emails containing false web links
Claim to be calling from an internet provider or Microsoft
Claim to be trusted officials such as Police Officers or bank security staff
Claim to be from trusted agencies such as HMRC
Pressure to act quickly or keep their contact a secret
Attempts to obtain confidential information such as pin numbers
Requests to transfer money or hand over bank cards or cash
Offers that sound too good to be true
Never disclose security details, such as your PIN or full password
Don't assume the person contacting you is genuine
Take your time to stop and think and don't be rushed
Always listen to your instincts
Stay in control
Dealing with doorstep callers
If someone you don't know offers to do work at your property, sell you goods or buy items from you say 'NO THANKS' and shut the door
Why should I say NO to doorstep callers offering to do work at my property?
They may pressurise or intimidate you to let them do work
You may not really need the work done
They may do a poor job
They may charge you far more than originally quoted
They may charge you far more than the job is worth
You may not get what you paid for
They may provide false names, addresses and telephone numbers
Why should I say NO to doorstep callers offering to sell me goods or buy items from me?
They may pressurise you to make a quick decision
Goods they sell may be overpriced, faulty or unsuitable for you
They may not offer you the true value of items they purchase from you
Avoid the cowboys
Always seek recommendations from friends, neighbours and family members and obtain more than one quotation before deciding who to employ to carry out work on your property.
Consider using a Trading Standards approved 'Buy With Confidence' trader.  You can collect a directory from your local library or call 01243 642124, or visit the buy with confidence website.
Reporting fraud and obtaining advice
If you, or someone you know, is vulnerable and has been a victim of fraud contact Sussex Police on 101
To report fraud or attempted fraud visit the Action Fraud website  or call 0300 123 2040
For consumer advice, or to report a concern to Trading Standards, contact the Citizens Advice consumer helpline on 03454 04 05 06
Last updated: 01 July 2020