Report abuse or neglect
Abuse or neglect of an adult can take many different forms. It may be physical, sexual, financial, psychological or discriminatory. It can involve neglect or self-neglect. It also includes domestic violence and modern slavery.
Abuse or neglect can take place at home, in a care home, in a hospital, in a day centre, at work, school or college or outside in the community. The harm may be caused by a partner, carer, relative, friend, care worker, stranger or someone else with care and support needs and it may be deliberate or unintentional. Whatever the circumstances, it is important that you report your concerns.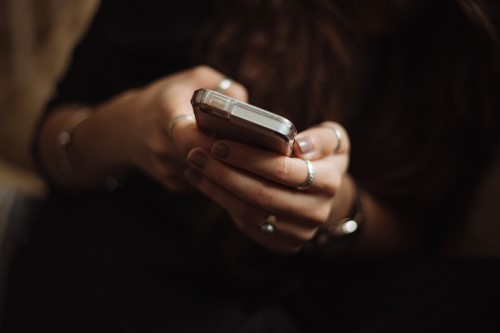 If you or the person you are concerned about are injured, call an ambulance or a doctor.
If you think a crime has been committed, contact the police.
If you want to report a concern, contact West Sussex County Council's Adult's CarePoint on 01243 642121. You can do this without giving your name.
Make a note of your concerns, what has happened and anything you have done about it.
If you are concerned about someone you know, try to speak to them if it is safe to do so. Tell them why you are concerned and ask them what they want you to do about it.
Adults who have care and support needs because of their age, physical disability, learning disability, mental health problems or an illness may be at particular risk of abuse or neglect. Other adults who may be at risk include unpaid carers, people who are homeless and people who have drug or alcohol problems.
Physical abuse such as hitting, pushing, shaking, holding down, restraining inappropriately or locking someone in a room
Sexual abuse such as rape, inappropriate looking or touching or a relationship where one person is in a position of power or authority over the other
Financial abuse such as stealing a person's money or belongings, fraud, scams or pressuring a person into decisions about their financial affairs
Neglect such not meeting a person's need for food, water, medication, warmth and shelter
Self-neglect such as not eating or washing, having a home that is extremely dirty or infested with vermin and excessive hoarding
Psychological or emotional abuse such as shouting, bullying, ridiculing, controlling or causing intimidation and fear
Discriminatory abuse, which is abuse because of race, age, culture, gender, gender identity, sexuality, religion, disability or mental health issues
Organisational abuse, which is neglect or poor care in a professional care setting such as hospital, care home or a care at home service
Modern slavery, which can be being forced to work for little or no pay (including in the sex trade), being trafficked, held captive, tortured or abused
Domestic violence, which may be psychological, physical, sexual, financial or emotional abuse by a family member or someone you have a close relationship with, being forced to marry or being forced to undergo genital mutilation.
Domestic Abuse
If you are a victim of domestic abuse or you suspect that someone you know may be being abused, you can find helpful information and contacts in the Domestic abuse section of the West Sussex County Council website.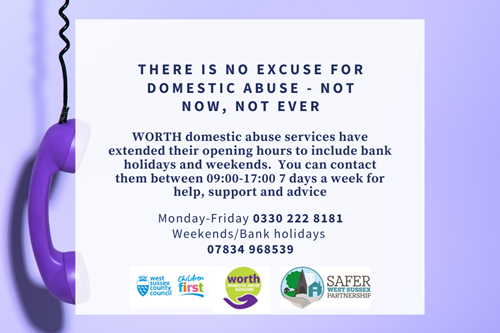 If you report a concern about possible abuse or neglect to West Sussex County Council, social care staff will:
talk to the person at risk to find out what they want to happen
support the person to have an advocate (someone to represent them) if they need one
respond professionally and sensitively and take your concerns seriously
talk to the police if a crime has been committed;
talk to other agencies, such as the NHS or the CQC
agree the best way of helping the person.
This is known as a 'safeguarding enquiry'.
If you have any feedback regarding your experience of reporting abuse or neglect or of being involved in a safeguarding enquiry, West Sussex Safeguarding Adults Board would love to hear from you. Please email your comments to Safeguardingadultsboard@westsussex.gov.uk.
West Sussex Safeguarding Adults Board (SAB) is a multi-agency partnership set up to prevent abuse and neglect of adults in West Sussex. It is made up of different organisations involved in protecting adults, including West Sussex County Council, Sussex Police, the NHS and Healthwatch West Sussex.
For more information visit the West Sussex Safeguarding Adults Board website
Last updated: 07 January 2022
Websites you may be interested in
Is made up of different organisations involved in protecting adults, including West Sussex County Council, Sussex Police, the NHS and Healthwatch West Sussex.
Westsussexsab.org.uk
The Policy sets out the approach taken to adult safeguarding across Sussex. The Procedures explain how agencies and individuals should work together to put the Sussex Safeguarding Adults Policy into practice.
Sussexsafeguardingadults. procedures.org.uk