Going in and coming out of hospital
Hospital admissions can be planned or they can be emergencies.  This area of the website aims to help with some of the uncertainties and anxieties you might face before, during and after your hospital stay. It suggests ways you can plan ahead for when you return home. It also includes information on what to expect from professionals working in the hospital and in the community.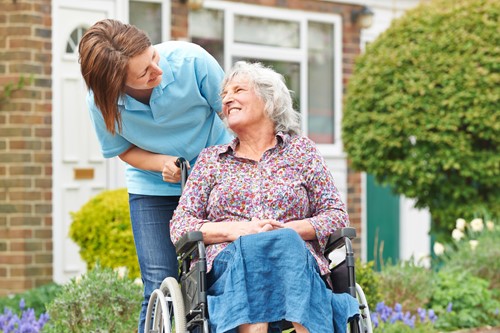 If you know you are going into hospital there are a few practical things you may need to do.
Let people know, for example, family, friends and neighbours
If you receive care or support services, such as home care, you will need to let the company know
Secure your home
Cancel newspapers
Make sure your pet is looked after.
If you are claiming benefits, notify the Department for Work and Pensions and the district or borough council office that deals with your claims, as your new circumstances may affect your benefit entitlement. You will need to contact them again when you come home to have your benefit reassessed. You may also be entitled to other benefits if you have become disabled as a result of your illness.
If you are getting social care support from West Sussex County Council, contact Adults' CarePoint to let them know, so that your services can be stopped. To get social care support after a hospital stay, you can either contact Adults' CarePoint before you go into hospital or ask to see a social worker during your stay in hospital. If you are a carer, you can also contact Adults' CarePoint for advice.
Phone: 01243 642121
Email: socialcare@westsussex.gov.uk
Opening hours: 9.00am-5.00pm, Monday-Friday (excluding bank holidays)
If you have a pet that will need to be looked after while you are in hospital, your vet or local pet shop may be able to suggest a good cattery or kennel. Alternatively, organisations such as National Petsitters and NARPSUK can provide information about pet sitters in your area.
You should be involved in developing a discharge plan.  The plan will tell you what you can expect to happen after you leave hospital. It will provide information about who to contact to get the health services that have been agreed for you, a clear explanation of your condition and likely treatment and advice about the help you can get at home for daily living tasks once you leave hospital. You should be involved in any decisions about your long-term care arrangements. If you have a carer, they will also be involved in developing the plan. 
Staff will do their best to help you to continue to live independently, but you may need to go into a care home when you leave hospital. This could be temporary to give you time to recover more fully or to get services started for you at home. In some cases it might be permanent. Social workers can help to arrange this or offer advice if you are able to make your own arrangements. If you are being discharged to a care home, the care home should be told the date and time of your discharge and have a copy of the discharge plan.
Home from Hospital Service
West Sussex County Council funds Age UK West Sussex, Age UK Horsham District and Guild Care to provide home from hospital services to support those leaving hospital in West Sussex.
These services offer up to six weeks of free practical support, such as shopping, collecting prescriptions, light housework, help with a pet, accompanying you to a doctor's appointment or just popping in for a chat.
If you or a relative may need long-term care after leaving hospital, the Carewise care funding advice scheme can offer independent financial advice on paying for care.
Last updated: 02 July 2020
Websites you may be interested in