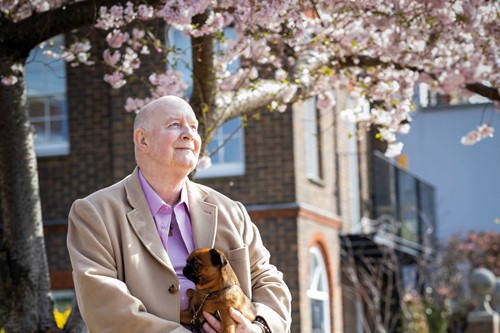 We believe that adults with care and support needs should have the best opportunity to lead healthy, fulfilled and independent lives. You are the best person to say what's right for you, and this information explains how we can support you to live the life you want to lead.

The way we support people with social care needs (including people who pay for their own care) and family and friend carers is focused on:

• increasing people's independence;
• making sure that it is easy for people to access the services they need, and that good information and advice is available at every stage, including when moving between services;
• keeping people safe from abuse and neglect; and
• delivering the five priorities of our 'Adult social care strategy 2022–25: The life you want to lead', which are as follows.
1. Recognising the importance of relationships and having connections with families, friends and support networks
2. Giving people choice and control over their care and support
3. Promoting inclusion and reducing inequality
4. Supporting people to continue to live in their own home or, if this is not possible, in a place that feels like home with good connections to family, friends and neighbours
5. Working with partners to identify local solutions to a shortage of people choosing to work in care and focus on support for young people moving from children's to adults' services (transition), autistic people and those with acquired brain injury
To read our Adult social care strategy, please visit westsussex.gov.uk and search for 'Adult social care strategy'. Or contact our Adults' CarePoint to ask for a copy.
We are committed to equality, celebrating diversity and preventing unlawful discrimination. We value the people we support, our staff and partners for who they are, and we actively promote fairness and respect for all.
Last updated: 24 May 2023