Family and friend carers
If you provide unpaid support to someone who couldn't manage without your help because of old age, a disability, an illness, mental health problems or an addiction, then you are one of 89,000 family and friend carers living in West Sussex.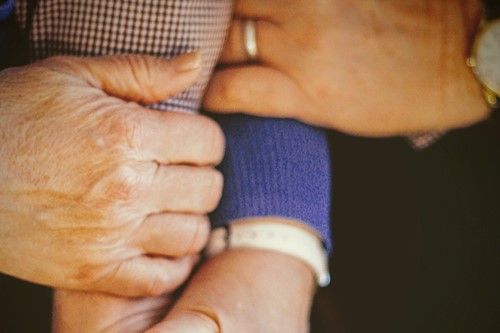 Carers provide an invaluable service to the people they care for and this section provides you with useful information and resources to support you.
In this section you will find advice on maintaining your own physical and mental wellbeing, details of organisations that can provide practical help and support so you can have a well-earned break, and information about services and equipment that can help you and the person you care for.
Adult carers who look after another adult in West Sussex are entitled to an assessment of their needs by West Sussex County Council.
The assessment looks at your caring role and the impact that being a carer has on your life and wellbeing. The assessment will tell you whether you can receive funded support from the county council and give you details of carers groups, benefits information and other services to support you.
There are free support services for all carers in West Sussex provided by Carers Support West Sussex.
Young carers who are under 18 are supported by a specialist team in West Sussex County Council's Children's Services. For more information, go to the Young Carers section of the West Sussex County Council website.
Emergency back-up services
Emergency back-up services can make sure the person you care for is looked after if you are suddenly unable to care for them. There are two free services in West Sussex that you can register with.
Chichester Careline's Carer's Emergency Alert Card is a credit card-sized card that lets people know that someone depends on you. The card has a 24-hour emergency number. If anything happens to you, Careline will contact one of the other people you have told them could cover for you in emergency.
Contact Chichester Careline to register.
TuVida's (formerly Crossroads Care South Central) Emergency Respite Service makes sure the person you look after is cared for at home by trained staff in an emergency. To be eligible you must be looking after adult who is is either frail, has an illness, a disability, sensory impairment or dementia and the person you care for must live at home in West Sussex.
Contact TuVida to register.
Carer Health and Wellbeing Fund
The Carer Health and Wellbeing Fund offers small grants for carers for help to pay for equipment, services or activities that will support your wellbeing as a carer. That could mean, for example, a computer to help you stay connected with friends and family or a gym membership to help you look after your health. The fund is managed by Carers Support West Sussex and you need to be registered with Carers Support to apply for a grant. For more information, contact Carers Support West Sussex.
Consider technology enabled care
Technology Enabled Care allows you to call for help in the event of an emergency, if you're not feeling well or if you're anxious about a situation, such as an unknown caller to your home. 
There are various different alarms, sensors and equipment which can suit a variety of needs and offer reassurance to you and your family and friends carers.
To find out more, go to the Equipment page.
Last updated: 02 July 2020
Websites you may be interested in