Symptoms of dementia
The Alzheimer's Society has developed a simple explanation of what dementia is, its causes and symptoms. It also describes some of the different types of dementia.
On the Alzheimer's Research UK website you can also tour the brain and discover what different areas of the brain do and how they can be affected by dementia.
More information about the possible symptoms of each type of dementia can also be found on the NHS website.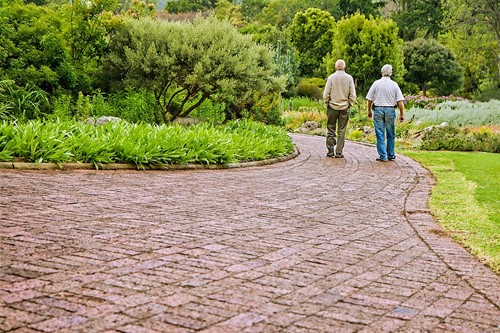 Benefits of early diagnosis
A timely diagnosis and prompt follow-up support helps people with dementia and their families to take control of their lives and manage their condition well. Benefits include:
opening the door to future care and treatment;
helping people to plan ahead and make important decisions on their care and support needs and arrange financial and legal matters; and
enabling people with dementia and their families to receive practical information, advice and guidance.
Vee is the daughter of an amazing mother, who was diagnosed with early Alzheimer's
Despite my mother being diagnosed, she is still amazing, thoughtful and caring. I have great admiration for how selfless she still is regardless of her diagnosis. She is always still so positive, happy and will always greet you with a smile. She still likes to take care of me with lovely home cooked food.
The early signs were that my mother was not able to retain information, she was forgetful and took a while to process certain words. The family noticed you would have to be more patient if you wanted to converse with her and at times you could see that she seemed overwhelmed when being asked questions or going to new or crowded places.
The diagnosis came as a surprise and was not expected at all. However, it was good for my parents to understand what it is. It has also explained some of my mother's behaviours which in turn has provided us with awareness as well as finding ways to best support her.
Getting a diagnosis
Contact your GP to talk about your symptoms. It might be helpful to ask someone to support you through this process. 
If you are concerned that someone you know may have dementia and are unsure how to help them, you can find useful information by visiting the NHS website.
Dementia Assessment Service
The Memory and Dementia Assessment Service provides early assessment, diagnosis, treatment and care if you or someone you care for, have difficulties with dementia.  The Dementia Assessment Service is a diagnostic service, any ongoing care sits with the GP, Alzheimer's society or for those with more distressed or behaviour that challenges they would be referred to the Dementia & Older People Community Mental Health Support service.
Dementia Advisers - supporting you after diagnosis
Following your diagnosis, you will be contacted by a Dementia Adviser from the Alzheimer's Society who will offer support to you and your family and friend carers.
The adviser will give you information and advice and signpost you to other support, including information sessions such as Understanding Dementia, Living Well with Dementia and the Carers Information and Support Programme (CrISP).
Dementia Guide
The Dementia Guide is an essential resource for anyone who has recently been told they have dementia. Produced by the Alzheimer's Society, it explains the treatments, support and services that are available.
The Guide is available in different languages as well as a video version in British Sign Language.
Last updated: 29 November 2023