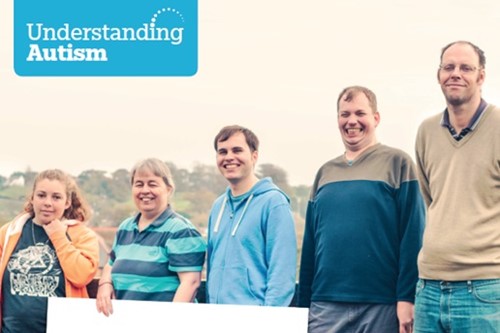 Autism is a lifelong developmental (or neurodevelopmental) condition, sometimes referred to as Autism Spectrum Condition (ASC). Autism impacts on the way an individual experiences and interacts with the world. Autism, including Asperger's Syndrome , is much more common than most people think with more than 1 in 100 people being on the autistic spectrum. Some autistic people may also have other conditions, such as a learning disability or ADHD (Attention Deficit Hyperactivity Disorder).
Self advocates have developed these pages which contain information about autism to help ensure you get the information you need and know what support is available to help you. It is for:
Autistic adults
Families and friends
Professionals
Anyone who is interested to learn more about how autism affects adults
Information for children and young people can be found on The Local Offer.
The word 'spectrum' is used because, while all people with autism share four main areas of difficulty, their condition will affect them in very different ways.
The characteristics of autism vary from one person to another, but in order for a diagnosis to be made, a person will usually be assessed as having had persistent difficulties with social communication and social interaction and restricted and repetitive patterns of behaviours, activities or interests since early childhood, to the extent that these "limit and impair everyday functioning".
Some people are able to maintain an independent lifestyle; others may require specialist support at different points in their lives. Some autistic people say the world feels overwhelming and this can cause them considerable anxiety.
Autism is a 'hidden disability'. It can be hard to create awareness of autism. Adults with autism can find that they are misunderstood.
People with autism, including those with Asperger's Syndrome, share four main areas of difficulty, although the condition will affect individuals in different ways:
Social communication - difficulty understanding facial expressions or tone of voice or taking common phrases or sayings like 'It's raining cats and dogs' literally.
Social interaction - difficulty making friends because they do not understand the rules of social contact.
Social imagination - difficulty understanding and interpreting thoughts, feelings and actions of others. They can also find it hard to predict what will happen next which makes it challenging for them to prepare for change and plan for the future.
Sensory processing and integration - it is now widely recognised that the majority of individuals on the autistic spectrum experience sensory issues. For example, being hypersensitive and /or hyposensitive to sensory input or having difficulty discriminating certain sensations. This can have an effect on emotions, ability to perform certain tasks and managing behavioural and emotional responses.
Diana Bernhardt, Service Manager at West Sussex County Council, is the West Sussex Autism Social Care Lead for adults.
The Autism Partnership Board, with membership from a wide range of stakeholders, meets bi-monthly to develop information, support and services for autistic people in West Sussex. For more information, please contact:
LD.Commissioning@westsussex.gov.uk
For Children and Young People contact: 
Jacqui Parfitt, Children's Commissioning Manager
Email: Jacqui.Parfitt2@nhs.net
A diagnosis is the formal identification of autism by a health professional such as a paediatrician or psychiatrist.
Having a diagnosis is helpful for two reasons:
It helps people with autism (and their families) to understand why they may experience certain difficulties and what they can do about them.
It enables people to access services and support.
GPs can refer people to a healthcare specialist who is able to make a diagnosis.
West Sussex has a service called the West Sussex Neurodevelopmental service (part of Sussex Partnership Foundation NHS Trust) which is open to adults 18+ who may not have had a formal diagnosis of autism but whose health or social care professional (GP, nurse, social worker) thinks they may have autism.
People can be referred to this service to be assessed and/or diagnosed however you will need to be aware that the service is unable to give accurate waiting times as they prioritise people according to clinical need and risk. This means people have to wait to be seen but if you are worried about your mental health whilst waiting you should contact your lead practitioner if you are open to mental health services, your GP or Sussex Mental Health Line (if more urgent) on 0300 5000 101.
You may find it helpful to read the information about asking your GP to refer you, on the National Autistic Society website: 
Please follow this NHS link if you would like to find out more about diagnosis.
Private diagnosis is an option, if you can pay for one, and can reduce the waiting time.
The costs of private assessments can vary, so it's a good idea to phone several services to ask about costs, what this pays for and whether any follow-up service is offered.
Check that the clinician is HCPC (health and care professions council) registered with an excellent background in autism.
Please be aware that some organisations may not accept the results of private diagnoses so this is worth checking before going ahead.
Asperger's Syndrome
Although people with Asperger's Syndrome usually have fewer obvious problems with language than those with autism, often speaking fluently, their words can sometimes sound formal or stilted and there is often a significant difference between their ability to express themselves verbally and their ability to process and interpret the communication of others.
People with Asperger syndrome tend not have the accompanying learning disabilities often associated with autism; in fact, people with Asperger's Syndrome are often of average or above average intelligence.
Asperger's Syndrome Self Advocacy (ASSA)
ASSA is a self-advocacy group open to autistic adults in southern West Sussex. The group gives a chance for its members to meet, make friends and share experiences with their peers; promote inclusion for autistic people in local services and; improve awareness of issues faced by autistic people.
The group meets on the second Wednesday of every month, 4:30-6:30 pm at:
The Friends Meeting House
23 Church Street, Littlehampton, BN17 5EL.
Phone: 07471 353 062
Email: ASSAgroupWS@gmail.com
Asperger's Voice
Asperger's Voice is a self-advocacy group run by people with Asperger's, for people with Asperger's to:
meet together, make friends and support each other
raise awareness of issues faced by people with Asperger's
have a say in local policies and services
We also run the annual Understanding Autism event to enable adults with Asperger's and Autism in West Sussex to find out more about what it means to be autistic and about the resources available locally.
The group meets in:
Burgess Hill (monthly meetings) and Horsham (annual event)
Email: aspergersvoice@gmail.com
Phone: 07471 353062.
LIMA Project
LIMA may offer 1:1 appointments via face to face, telephone, email, instant messaging and Skype (or other electronic means) as well as a series of workshops. 1.1 sessions that last for 45 minutes.
LIMA also have a specific Women's Group which is held online twice a month. The workshops are open to women aged 18+ who have an Autism diagnosis, access the LIMA sessions, and have a one-to-one Autism consultant who will support the access to the group.
Contact Aldingbourne Trust who run the service.
Autism is a 'protected characteristic' that is covered by the Equalities Act 2010.
This law says that when an organisation is providing goods, facilities or services to the public or a section of the public, or carrying out public functions, or running an association and finds there are barriers to disabled people in the way it does things, then it must consider making adjustments (or changes).
If those adjustments are reasonable for that organisation to make, then it must make them.
What is reasonable for an organisation to do depends, among other factors, on its size and nature, and the nature of the goods, facilities or services it provides, or the public functions it carries out, or the association it runs.
Our understanding autism resources may help organisations to make reasonable adjustments.
Originally developed as part of the West Sussex Understanding Autism campaign in March 2015 to help raise awareness and understanding of autism, these resources are available for you to use:
Training
Aspie Trainers is a training organisation which aims to improve services for autistic people living in West Sussex. They do this by employing the real experts – autistic people – to deliver bespoke autism training from a first-person perspective. West Sussex Learning and Development Service provides online and classroom based training in autism available for  for care and support staff working West Sussex organisations registered on the gateway.
Sussex Recovery College offers educational courses about mental health and recovery that aim to increase your knowledge and skills and promote self-management. Join a course for Understanding Autism at Crawley Library.
Sussex Police are now promoting and using an Autism Police Passport and Wallet card.
Support services
Local statutory services:
Children's support services
Adults' support services
Support for Family and Friend Carers
Carers Support West Sussex Services exists to help carers lead fulfilling lives. By providing information about services available, supporting carers to get help they need and involving carers in planning and development.
There is a dedicated support for carers and family members of people aged over 16 with autism.
Carer Response Line is open Monday to Saturday
Phone: 0300 0288888
LIMA Project
LIMA may offer 1:1 appointments via face to face, telephone, email, instant messaging and Skype (or other electronic means) as well as a series of workshops. 1.1 sessions that last for 45 minutes.
LIMA also have a specific Women's Group which is held online twice a month. The workshops are open to women aged 18+ who have an Autism diagnosis, access the LIMA sessions, and have a one-to-one Autism consultant who will support the access to the group.
Contact Aldingbourne Trust who run the service.
Supported Employment West Sussex
Offers a supported employment service to help people with a learning disability and/or autistic adult's access mainstream employment support.
Go to the WorkAid webpage for further information contact details:
Phone: 01243 546035 or email: workaid@aldingbourne.org
National support
The National Autistic Society provides information, support, pioneering services and campaigns for a better world for people with autism (including Asperger syndrome) and their families.
Autism Helpline Number: 0808 800 4104
Helpline opening hours: 10am – 12pm and 1pm - 3pm, Monday to Friday (excluding bank holidays).
You can also contact the Autism Helpline via their health and support pages.  You may also be able to find answers to your queries on the advice and guidance page.
Last updated: 01 December 2023