Mental health
Government statistics show that 1 in 6 adults experience some mental health difficulty in their lives. 
Mental health difficulties range from the worries we all experience as part of everyday life to serious long-term conditions. Circumstances that may cause people to experience a mental health difficulty include bereavement, the break-up of relationships, moving house, moving jobs, unemployment, or the sudden illness or deterioration in health of a loved one.
People may experience physical symptoms such as disrupted eating and sleeping patterns, feelings of panic, tension, and dizziness. 
Recently, the uncertainty in people's lives brought about by the COVID-19 pandemic has had an additional impact on some people's mental wellbeing. A loss of routine, social connections and /or leisure activities have all had negative impacts on people's mental health.
The majority of people who experience mental health difficulties recover - or learn to live with them, particularly if they get help early on.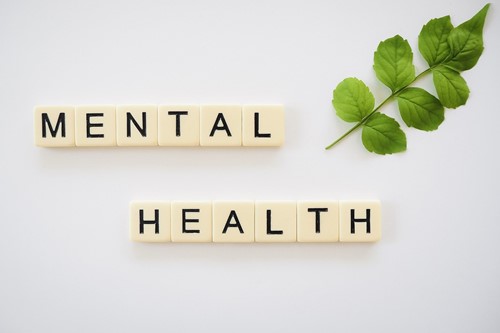 There are many simple things you can do to manage your symptoms and improve your mental wellbeing. Making changes to your general lifestyle may also help to prevent some difficulties from developing or getting worse.
Mental health charity Mind provide a list of practical self-care suggestions on their website, which includes finding time for relaxing activities, learning a new craft or skill, talking to others and getting active. 
You can also access more self-care ideas and resources.
If you do need to seek further support for your mental health difficulties, there are a range of services available locally.
Your GP practice may offer psychological support and therapies to help manage conditions such as anxiety or depression through counselling, support services and, where necessary, medication. 
For information for carers supporting people with mental health difficulties, visit  'Caring for someone' section. 
If you need more support than your GP can provide it is likely you will be referred to an organisation such as Sussex Partnership NHS Foundation Trust - the major provider of specialist NHS services locally, including both community and hospital-based services.
For more information visit www.sussexpartnership.nhs.uk
Sussex Mental Health Line - a 24-hour support and information line available 24 hours a day, 7 days a week. It is operated by Sussex Partnership NHS Foundation Trust and is available to anyone concerned about their own mental health or that of a relative or friend.
Phone: 0300 5000 101
Time to talk therapies – offers a range of talking therapy treatments to people in West Sussex.
Call the relevant number below to make a self-referral.
In Adur, Arun, Chanctonbury and Worthing call 01903 703540.
In Bognor, Chichester and surrounding area call 01273 265967.
In Crawley and Horsham call 01403 620434.
In Mid Sussex call 01444 251084.
Time to Talk Health call 01273 666480
Visit Time to talk therapies website for more information and online self-help resources.
Pathfinder West Sussex – is an alliance of organisations supporting people with mental health needs and their carers to improve their mental wellbeing.
West Sussex Mind – mental health support for people in West Sussex.
Togetherall is an online space where you can talk safely. The service is completely anonymous. Trained professionals, called Wall Guides, are online 24 hours a day, 7 days a week. The service, previously known as Big White Wall, believes it is important to provide a place of safety without judgement for people to get together to support each other, whilst also recognising mental health does not discriminate.
The Silverline
https://www.thesilverline.org.uk/
0800 470 8090
Operates 365 days a year, 8am - 8pm
If you are experiencing a mental health crisis, phone Samaritans. Calls are free from any phone in the UK, available 24 hours, 7 days a week.  
Phone: 116 123.
If you need emergency health support, phone 999 or, if you can, go to your nearest Urgent Treatment Centre or hospital Emergency Department.
Last updated: 13 August 2020
Websites you may be interested in